If you are planning to build a new building, a house or you are going to undergo a renovation, you should consider the method heating. Underfloor heating is:
– more economical,
– easy to install,
– limits dustiness,
– can also be used for cooling,
– it is hidden under the floor, so it does not disturb the design of the rooms.
Beware of cheap imitations!
When choosing a heating system, pay close attention to the thickness of the pipe wall. Most suppliers offer pipes with a wall thickness of up to 2.2 mm. In this case, the thickness of the core comes at the expense of the oxygen barrier in order to achieve the overall required diameter of the tube. The reduction of material allows to reduce the cost of its production and also the resulting price of the offered pipes. But the quality lags behind. The ideal pipe wall thickness for underfloor heating is 2.5 mm. In Australia, only one manufacturer supplies the tube with dimensions 17×2.5 mm, and its core is made of an exceptional material – polybutylene.
In practice, the most commonly used pipes are PEX "a" and "b", PP or PE-RT. Unfortunately, many companies offer this relatively common material at exorbitant prices. They claim that their pipes are of the highest quality, and yet it is a relatively cheap material. What should really high-quality pipes for underfloor heating be made of?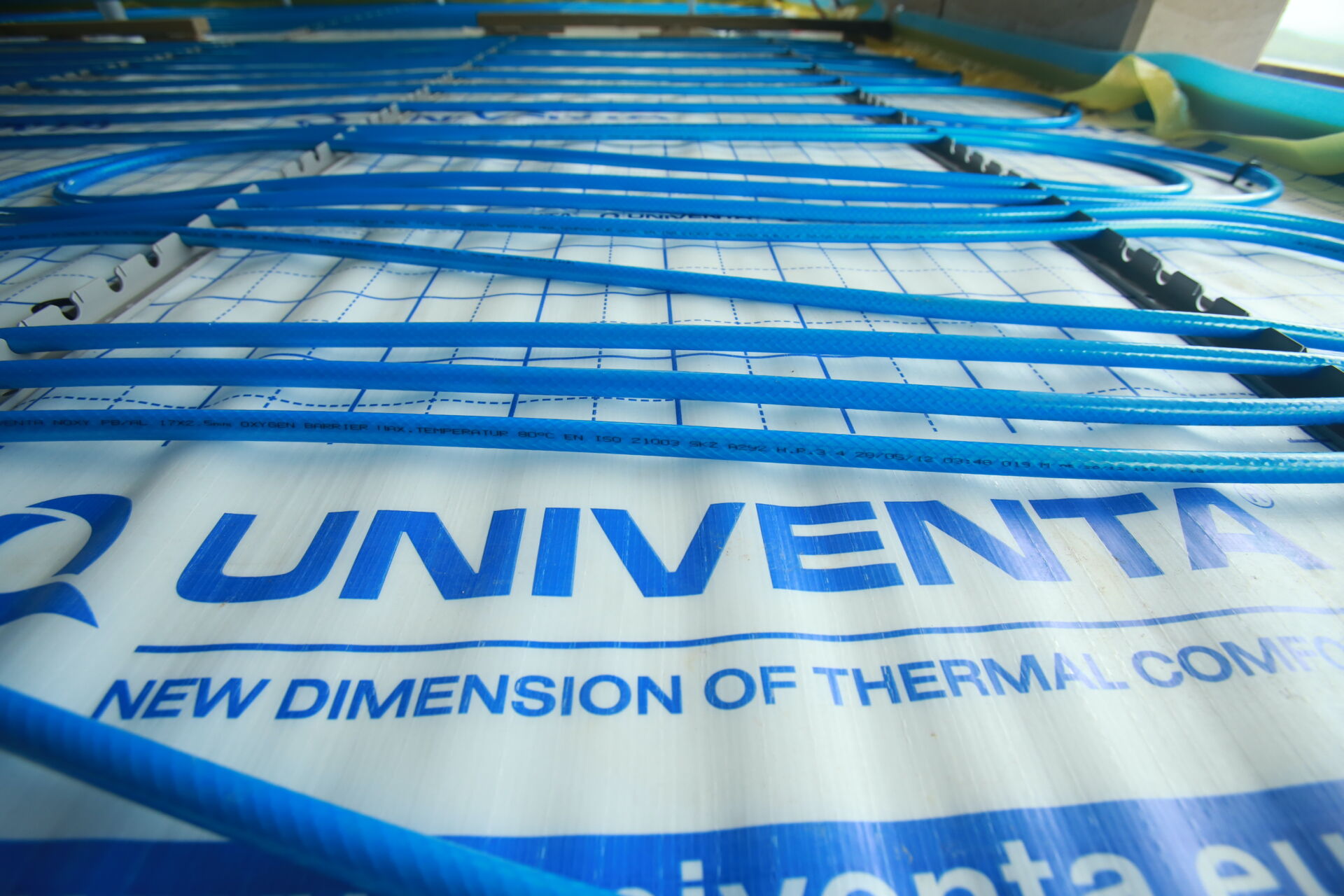 The miracle called polybutylene
Polybutylene is the oldest and years-proven material for heating and water distribution. It has been used in America since 1970 and millions of people have tested its durability. Good wine and good pipes need to mature. This is also why polybutylene-based pipes are based on a polybutylene core, whose crystalline lattice matures for ten days in specially prepared rooms.
The production technology of individual types of pipes is very demanding and ultimately it is
affects the selling price the most. The result of a special process is a floor heating pipe,
which is safe and has a long life. It consists of several layers that slide over each other when bending, and its possible damage (for example due to the movement of the heating surface) is excluded. In addition, these tubes are extremely flexible, so assembly is quick and convenient.
Don't forget
Do not skimp when choosing materials for underfloor heating. Think about the possible damage
of the floor pipe will mean mechanical intervention in the floor. A hole in the middle of the living room
you simply don't want to deal with it. Polybutylene pipes will give you confidence, thanks to which you will be warm
enjoy without stress. Bet on them and get advice from experts from UNIVENTA.