About the product
UNIVENTA floor convectors ensure heating comfort and at the same time meet all the conditions set by architects, planners, designers and users. The low building height allows convectors to be placed in any floor structure. Their use is especially suitable in spaces with large glass surfaces. Window surfaces reaching to the floor have greater heat loss than well-insulated perimeter walls, which can cause cold air currents in the interiors at low outside temperatures.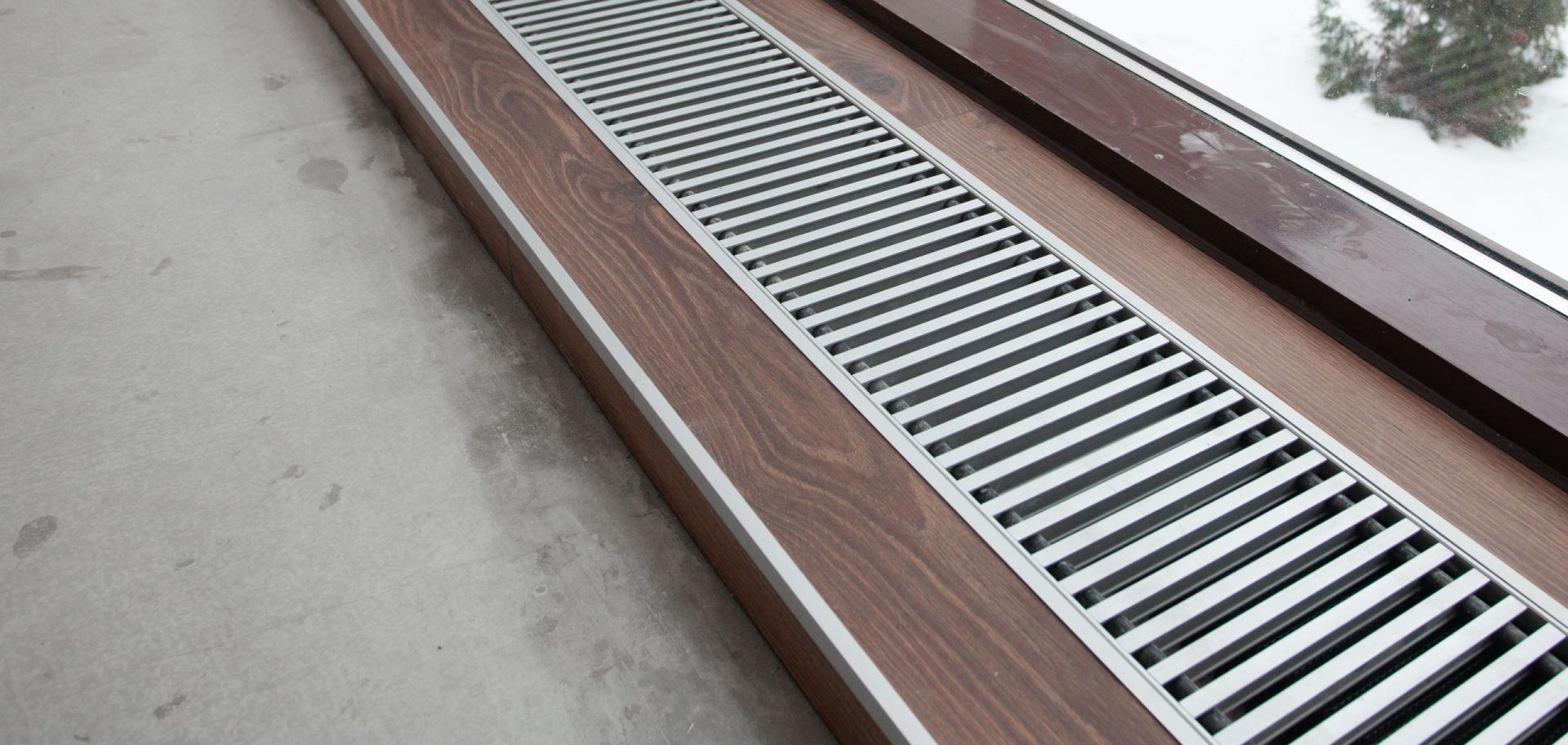 Floor convectors create a thermal veil that separates the air in the rooms from the cold glass surfaces and thus prevents the sensation of cold radiation from this surface. Their use is ideal in areas with increased moisture content (e.g. swimming pools, buildings with indoor pools, winter gardens…). One of the other possibilities of using floor convectors are spaces where the use of classic heating elements disrupts the appearance of the interior (e.g. when using French windows…). Floor convectors can also be used with other types of heating or as the main heating system.
UNIVENTA UNICOIL® floor convectors are also structurally adapted for cooling, which enables their use in the summer months.